The chilly air, jackets, holiday decorations and songs are all signs that Christmas is just around the corner. For children, the holidays means gifts to put under the tree to open on Christmas day. What should you buy if you're hunting for toys for your children, nephews, nieces or grandchildren? The number of choices is overwhelming, making choosing one very challenging. Should you choose the most complicated one? The most expensive? The latest toy craze?  What if we tell you there are toys out there that are fun and impart learning as well? 
STEM toys incorporate science, technology, engineering and math (STEM) in a fun and engaging way for children of all ages. They built these toys to encourage active and interactive learning so that children can learn more about their world. With these toys, children have fun and learn valuable skills they can use later in life.
Looking to break down walls and get to really know your family this year? There are also presents that grow intimacy through fun activities and thought provoking questions that give you an opportunity to get close and embrace your uniqueness. 
Sounds interesting? We've compiled a list of 10 educational gifts for children this holiday season and where to buy them. From robots to bubbles, this varied list has something for everyone and for every budget. Let's get started.
If you want to introduce your young children to the beautiful world of technology, the Early STEM Explore Box is something you want to look at. It comes with The Technical Alphabet hardcover book, which introduces young children to things like calipers, beams, axles and more. It also comes with a coloring book, crayons, Brain Flakes by ViaHart, 100 Snap Cubes, and a t-shirt.
MILLU's Uniqueverse Kit helps children embrace their uniqueness. Your family will discover that what makes you different and quirky is actually your superpower, and you can confidently empower and help others in their own special way. We invite families to engage in our immersive story, crafts, games, and discussion questions, sharing impactful quality time together that prepares children for a flourishing life. All while having fun!
3. We're Not Really Strangers Card Game (Kid's Edition)
Bond with your family members with the We're Not Really Strangers Card Game. This game is for two to six players ( enough for everybody in the family) and has 150 questions and wildcards. Get to know everybody in your family and feel closer after you've played this game with your friends and family. 
4. Klutz Lego Make Your Own Movie Kit
For your budding movie maker in the family, get them the Klutz Lego Make Your Own Movie Kit and introduce them to the world of stop-motion animation. The set comes with an 80-page guide, six backgrounds and 36 elements your child can use to craft their stories. The Klutz works with an easy-to-use app that's compatible with different devices. The stories your kids can create are limited only by their imagination!
Are your children interested in building robots? The LEGO® Education SPIKE™ Prime Set is the gift for them this Holiday season. This kit is for older children ( Grade 6 and above) and features colorful LEGO building blocks and easy-to-use hardware. They can program it through a drag-and-drop coding language based on Scratch, including the option to explore Python coding. Your children learn how to solve problems and be creative while getting the skills they need to benefit them later in life, all while having fun!
You don't have to wait for the science fair to make a volcano. Build your volcano in your own home with this volcano kit. This kit includes paper-mache materials to build your volcano, a paint set, a volcano form and a complete instruction booklet. You'll need to use your own baking soda and vinegar to initiate the chemical reaction. Have fun crafting while understanding how volcanoes work. 
7. Discovering STEM: Physical Laws
Introduce your children to the different laws of physics through this kit. It includes 12 pages of theory and building blocks to create different machines. It also has a 3D app that lets your children build in virtual reality. Your children can see the laws of physics in action while having lots of fun with this award-winning toy. 
If you want to splurge on a STEM toy, go for the Clicbot Modular Robot. Your children can create up to 1000 easy-to-build configurations with this kit –– they can build robots that roll on wheels, walk, or slither. They can drag and drop movements through the Clickbot app powered by Blockly by Google. When they master drag and drop, they can even create their code to make it move how they want it to. Kids will master coding and robotics through this interactive and fun modular robot.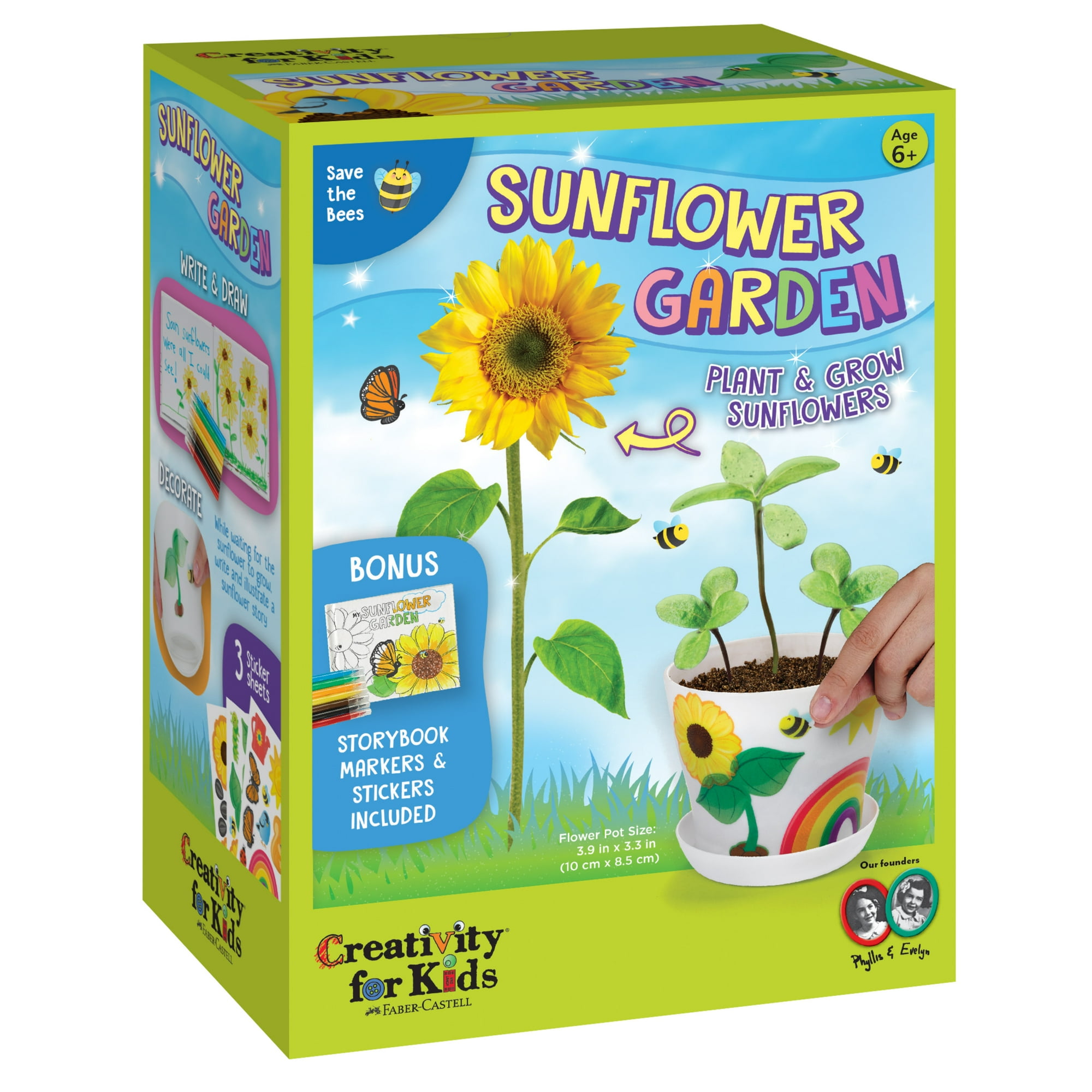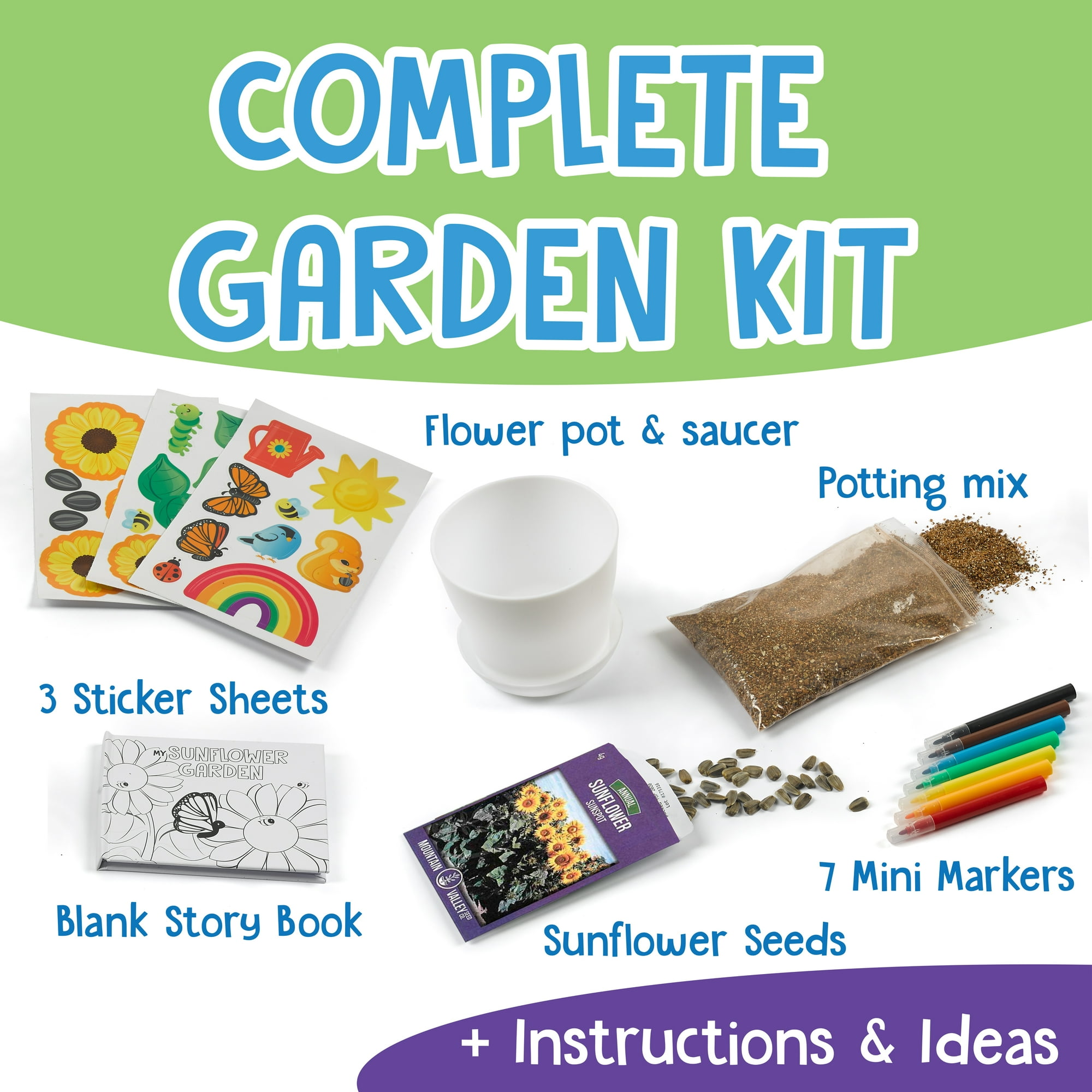 The sunflower garden kit is perfect for the budding botanist in the family. This sunflower garden kit comes with everything your children need to grow sunflowers. It includes a good amount of sunflower seeds ( so they can grow sunflowers over and over), a pot that your children can decorate and a notebook to keep track of their sunflower's growth.
10. Bubbles of Steel
A toy doesn't need to be complicated for children to enjoy them. Often, simple toys prove to be the most fun. Blowing bubbles are always an enjoyable thing to do, but often bubbles are fragile and pop immediately. This kit shows your children ( with your help) how chemistry and physics can create bubbles that won't pop! It's guaranteed to keep your children entertained for hours.
STEM toys are a great way to teach your child while they're having fun! This list is not exhaustive, but we hope it serves as a jumping-off point for you in looking for the perfect STEM toy for your children.
P.S. Kids Dream also has a growing Facebook page. Click here to join our growing community! Happy Holidays!